RUSH Poppers Now In
Posted on March 4th, 2014 by LGP
Info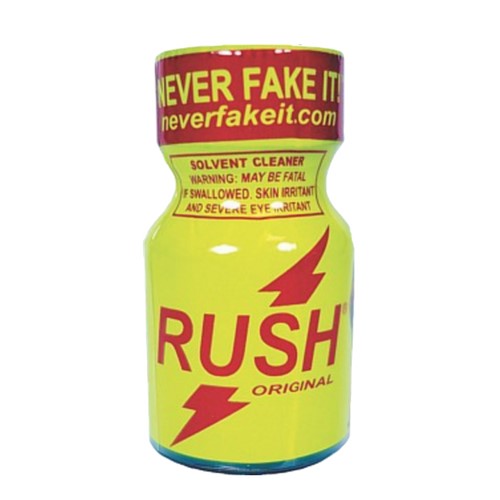 Due to popular demand and an increase in enquiries, here at Liquid Gold Poppers we are now selling legendary American formula poppers - RUSH poppers!
To all of our customers delight we are now offering RUSH original poppers at incredibly competitive prices, with the prices as follows: Three 10ml bottles of RUSH poppers for £10.50 or tray of 20 bottles of RUSH poppers for just £60.
These poppers have already become incredibly popular since adding them to our collection, and we anticipate that they will quickly become one of our most popular poppers!
RUSH Poppers
With tens of millions sold since first becoming available more than 40 years ago in California, RUSH Original poppers have grown to become the number one liquid incense in the world, with over 25,00 choosing to buy RUSH poppers on a daily basis.
RUSH poppers are designed for cleaning and conditioning apparel and accessories and it is important that instructions are followed impeccably. These poppers are not for human consumption and users should not inhale the content directly from the bottle. If you want to buy RUSH poppers, you can do so here today: https://www.liquidgoldpoppers.co.uk/Rush.html
And, if you have any questions in regard to RUSH poppers or any of the other leading poppers that we stock, do not hesitate to get in touch today. Our team are always delighted to assist our customers, providing them with all of the information that they need in order to make the greatest and most informed decisions.